Our Goal is to Meet Your Goal
D&L Cleanup is a full-service commercial cleaning company specializing in cleaning and sanitization for businesses in the Baltimore-Washington area. We're an effective, detail-oriented team whose goal is to help you achieve your business' goals. Our cleaning professionals will go the extra mile to keep your facilities clean and sanitized. We'll work with you to create a customized cleaning program that keeps your facilities looking brand new.
Top Female-Owned Business in Baltimore
Mother-daughter duo Donna Venerable-Davis and Leslie Rashid founded D&L Cleanup. They understand the importance of providing employment to the underserved in the inner city.
In 2017 and 2018, D&L Cleanup was recognized by Fortune Magazines as one of the 100 fastest-growing businesses located in America's inner cities.
"Effective management, rapid response, and attention to detail are the cornerstones of our high quality service."
D&L Cleanup is one of Baltimore's fastest-growing businesses for a reason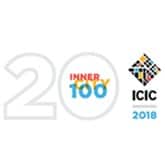 Let Us Handle Your Cleaning and Sanitization
 Contact us today to learn more about our services and our team.